Spotlight on Games > Features
Celesticon 2011
Game convention report – click on images for larger versions
Fri Aug 12 19:15:39 UTC 2011
The convention was held over Labor Day weekend at the swanky and fashionable Sofitel Hotel in Redwood Shores.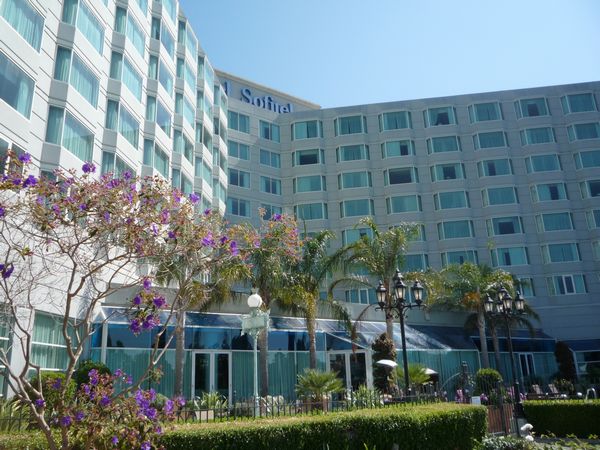 some of the lovely shores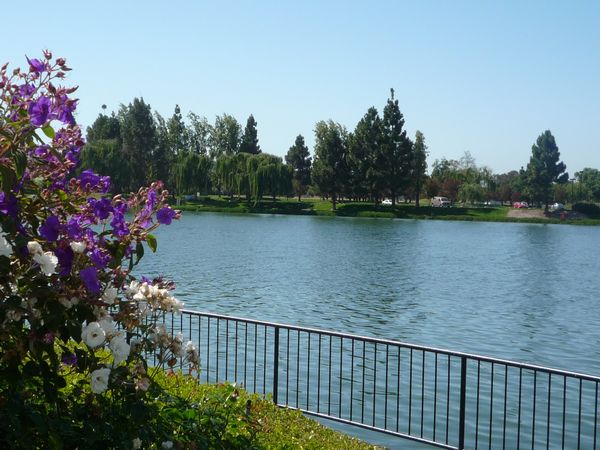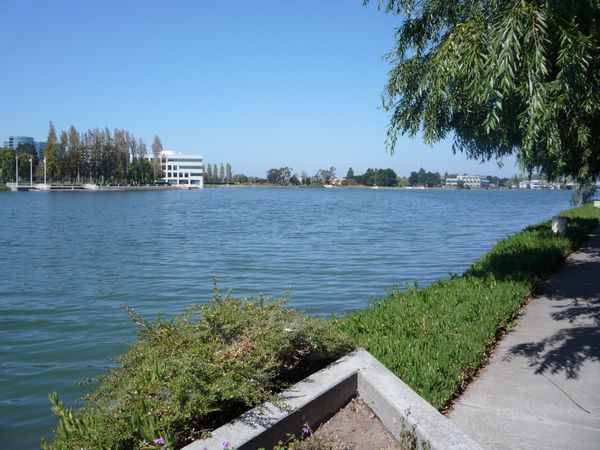 lobby/restaurant and nearby free Internet and printing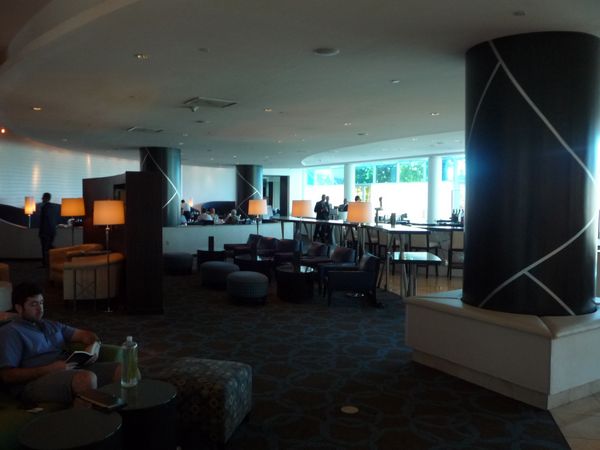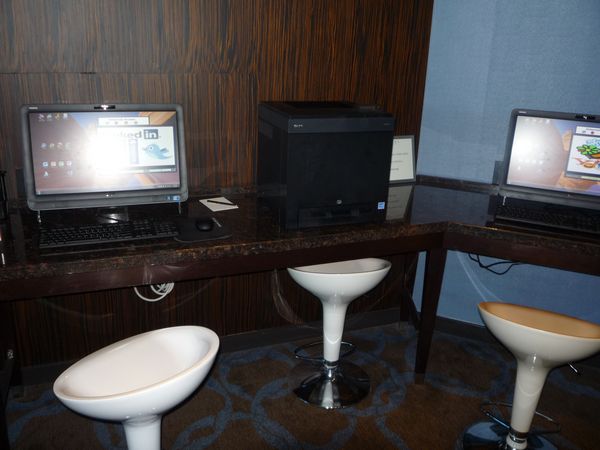 Sign points the way (to the upstairs); unfortunately not visible until one was leaving.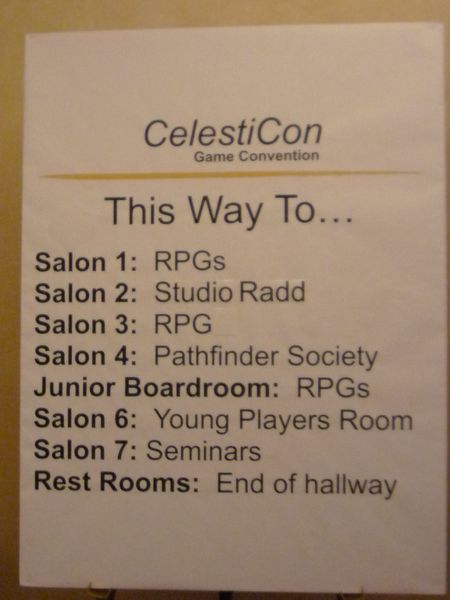 There were several rooms of RPGs, three or four tables per room


It wasn't that crowded, but one RPG spilled out to a hallway table.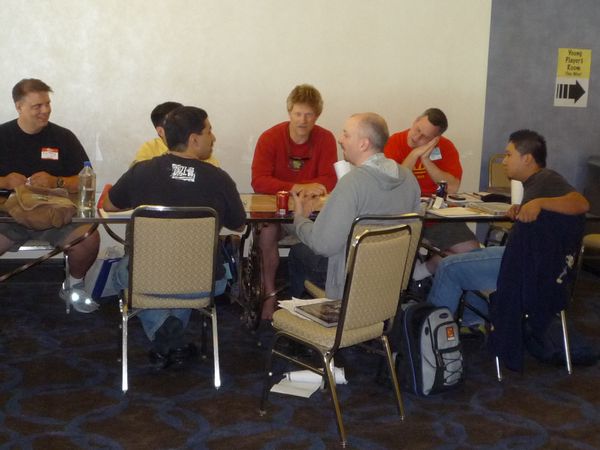 Nice to see special attention being devoted to the young.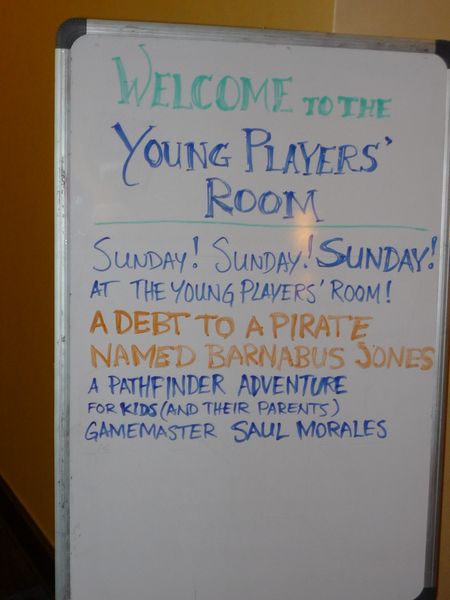 Here are some of them, playing under adult supervision and their game library.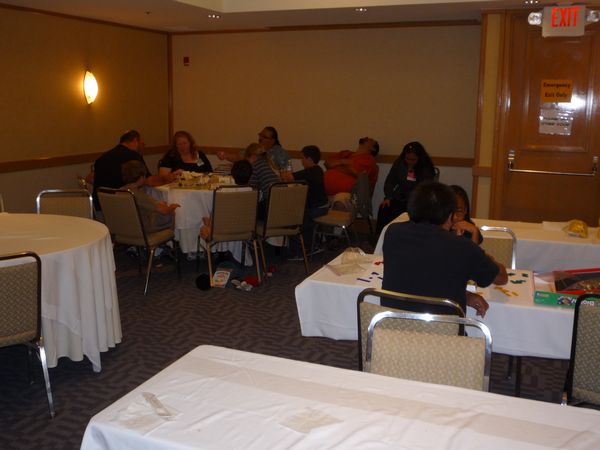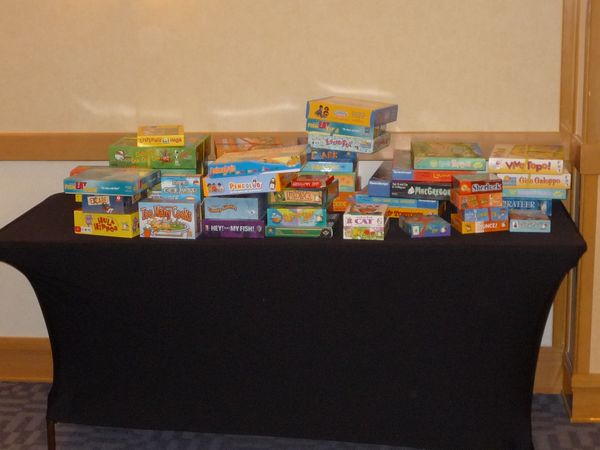 The first room one encounters is sort of an outer lobby which contained registration, the game library, food service and some tables. The latter were fairly popular and usually in use.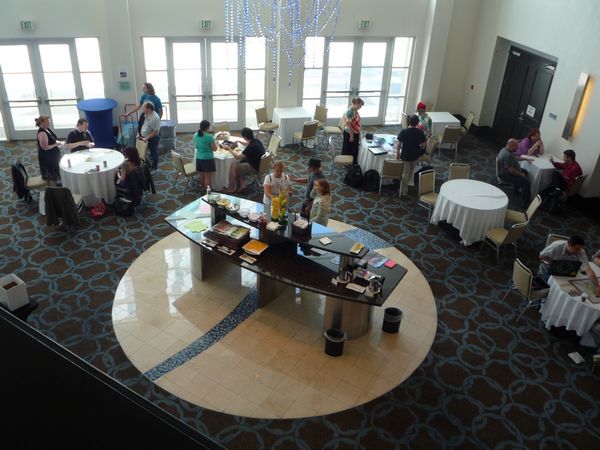 food service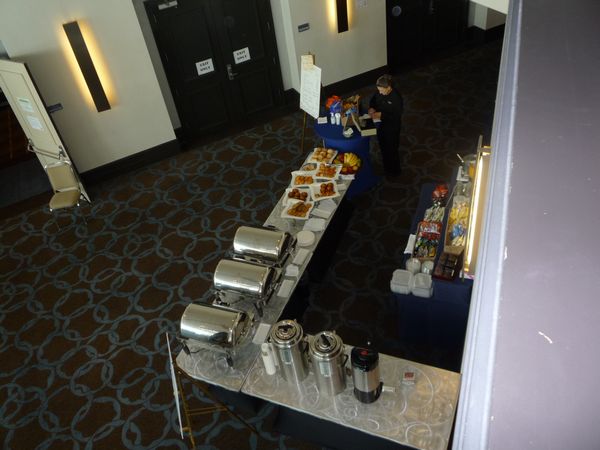 registration and the game library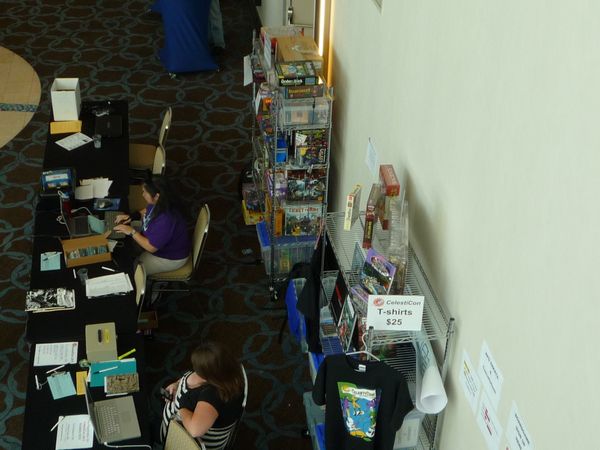 this area continued to be popular into the night


Coming into the lobby room – at the far end are double doors leading to the dealer and miniatures areas. At right are doors leading to the main board gaming room.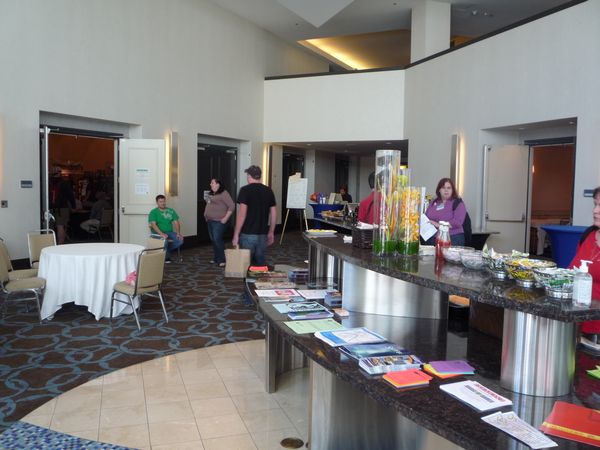 Mainly society games were being played here, e.g. Kevin at Le Havre and Fluch der Mumie.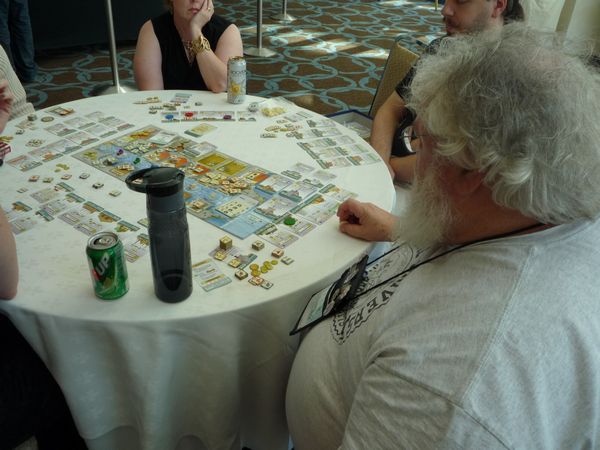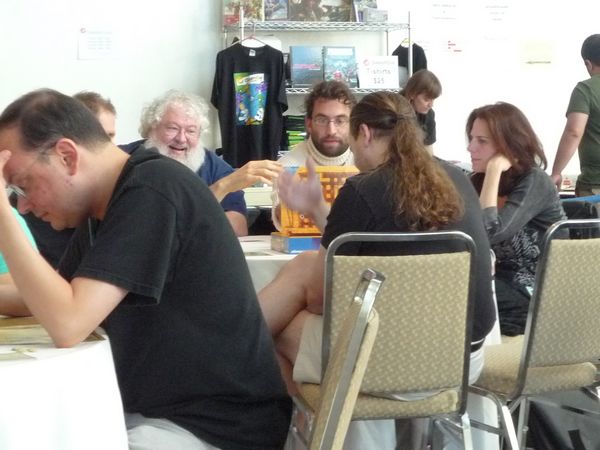 Another look at part of the game library; turn in your driver's license to check out a game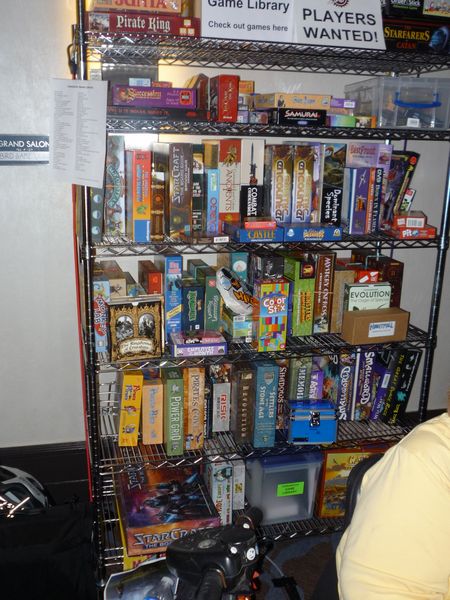 The dealer area wasn't a separate room but an area off to the right in the large miniatures area. Dealers included local shops (Game Kastle, Endgame), publishers (Chaosium) and unknowns (Three Stages, Zombie Smith, Nerd Kung Fu and Maria Berry).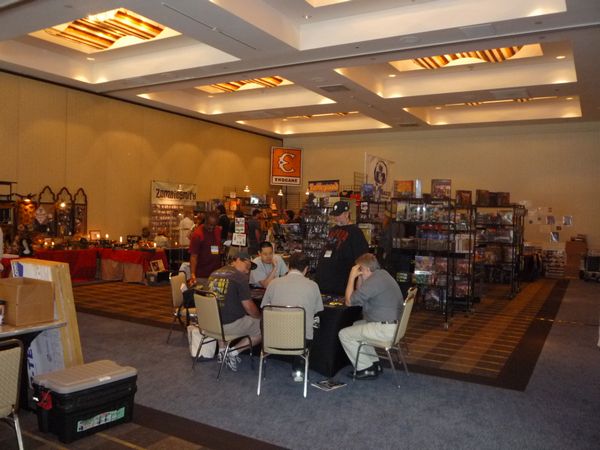 The front part of the big room was designated for open gaming; Cosmic Encounter was being played a couple times.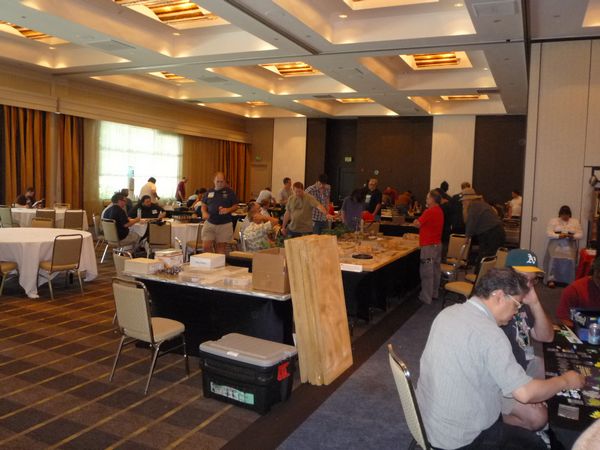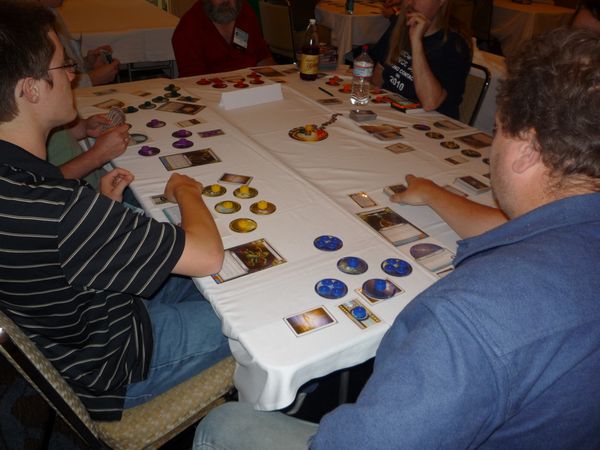 And then there were the minis; someone in the first one looks kinda crabby.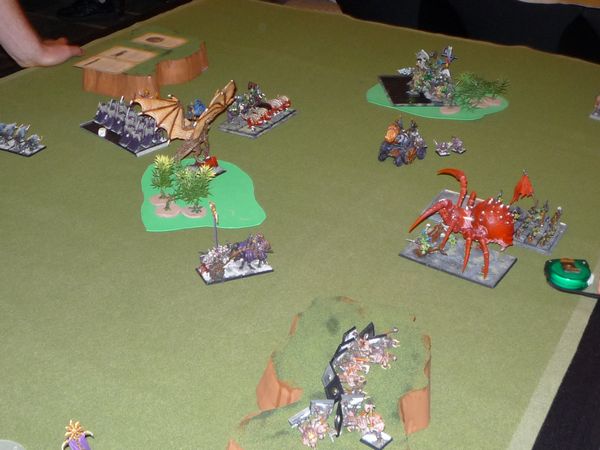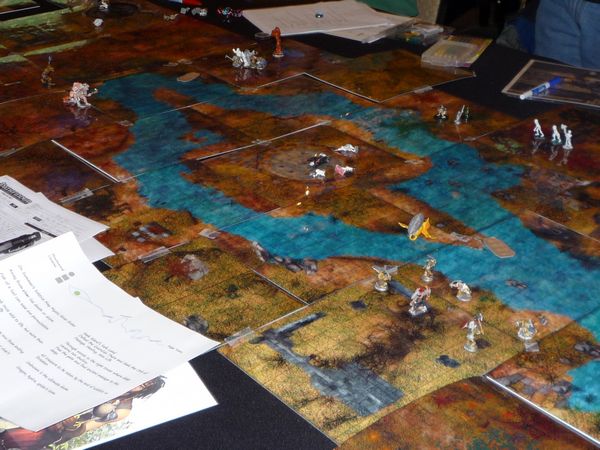 Next two represent a 1915 battle at the Tigris and Euphrates with someone who may be Frank Chadwick looking on.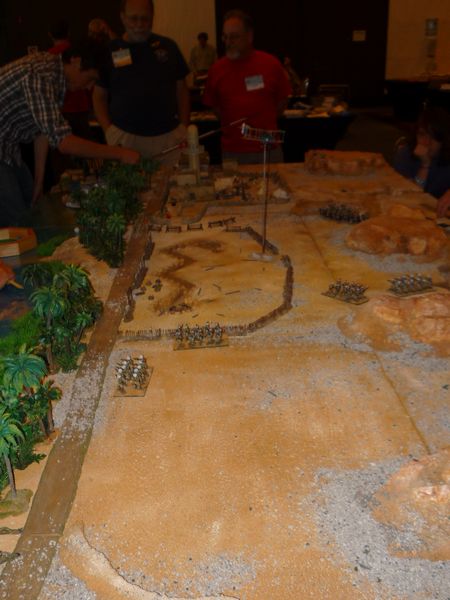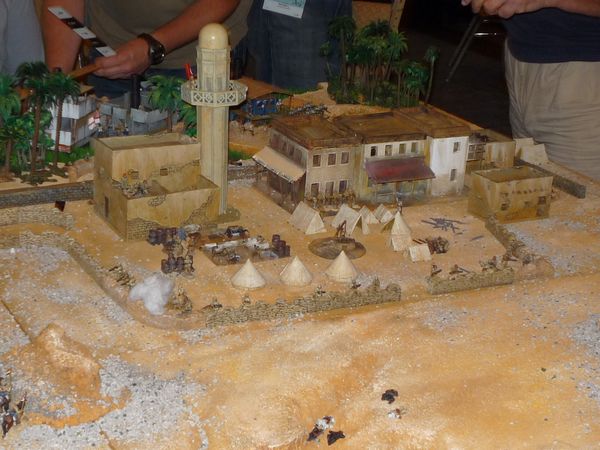 The room at the right had about ten tables and was where tourneys were conducted. I played in the one for basic Dominion which garnered four players, including the organizer.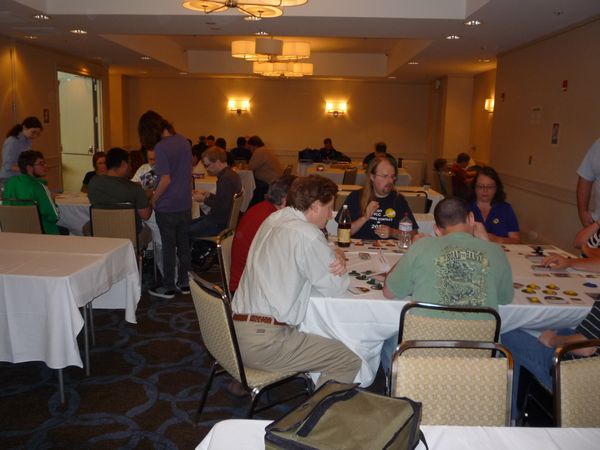 Some prototypes were played also, this one by Candace Weber.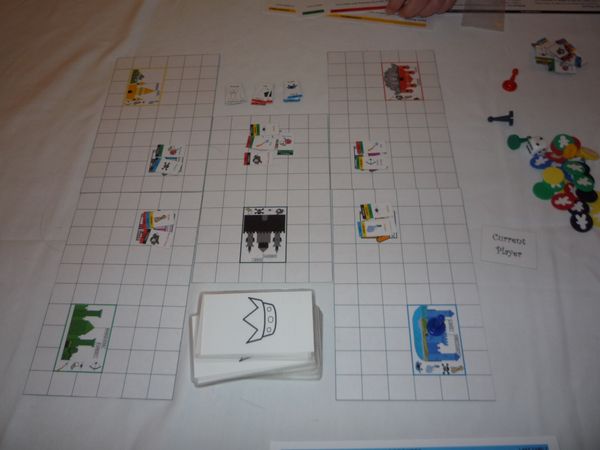 Turnout at the con was expectedly small as this is its first year at this location and Pacificon, dating back to the 1980s, continues to be held on the Labor Day weekend. Celesticon offered free admission to Pacificon attendees on Sunday and I noticed at least one taking advantage. But attendance could be measured in handfuls, perhaps RPGers outnumbering other types and miniatures players certainly getting the lion's share of the space. Some veteran game players have told me that they didn't even know about this event, so there is the possibility that if this event continues it could grow.

The convention began at 2 PM on Friday and was to continue to 2 PM Monday with full weekend participation priced at $50. A day pass went for $30. The convention price for hotel rooms was $105 per night. Happily parking in the hotel's multi-story garage was free for all.

The master schedule showed four pages of events, many of which did not come off due to lack of signups.

There was apparently a flea market, but scheduled at the odd time of 11 PM on Friday night.

Thankfully there were no annoying bracelets to wear (I'm talking about you, Kublacon). There were no LARPers in evidence either.

Except for minis players who need a lot of space and possibly RPGers who need the players, it's not all that clear that the general, big tent games convention is useful to anyone anymore. Shopping is better conducted on-line and contact with industry notables can be conducted that way also. For pure playing and trying out new games, the invitation-only style event tends to be the more pleasant way to go. But this con was notable for a surprisingly high level of friendliness and relaxed yet fun atmosphere. If one wanted to attend a general con in the Bay Area, mostly for playing purposes, though not for flea marketing, this is a good choice. Certainly this is a beautiful hotel to enjoy gaming in.

Official Celesticon website
Spotlight on Games > Features
---
spotlightongames.com